CLAYTON AUTO PARTS & WRECKING, INC
6033 NATIONAL ROAD
CLAYTON, OH 45315
Adjusted Hours MON-FRI 8am - 4:30pm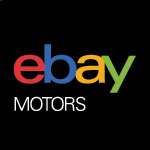 About Clayton Auto Parts
Clayton Auto Parts & Wrecking, Inc. was founded in 1961 by Richard E McDorman with the intent to recycle automotive hulks and scrap metals. Initially focusing on Domestic manufactured automobiles and trucks, the business quickly expanded operations to encompass 7 acres of space and soon added on to the main office and built a second building to specifically handle the tear down and disposal of vehicles.
In the mid-1970s Clayton Auto Parts expanded inventory to cover Import vehicles in response to the rise of Japanese auto manufacturers and the popularity of European sports cars at the time. Beginning in the Fiscal year of 1980, Richard E. McDorman incorporated the company as a close corporation and invested capital in several technological advances. We were one of the earliest adopters of Computerized Inventory and Satellite Locating. We have continued that trend by continuously updating and keeping abreast with new advances, software and equipment.
In 1989 responsibilities of President and Chairman were handed over to Scott O McDorman, who has remained in that position through today. The new millennium brought more changes with the hiring of the third generation of the McDorman family. A new building was completed in 2006 in order to increase efficiency in the process and handling of vehicles. New equipment was purchased to outfit and compliment the building and increased capacity to process over 1200 vehicles a year. In 2009 and 2010 previous existing buildings were renovated and updated to provide better service.
Wanting to be green stewards of the community we have planted over 150 trees along our property line within the last decade and have voluntarily met and exceeded all EPA qualification and certifications for the safe and ecologically sound disposal of vehicles and parts. As a small business we are much entwined with the community, using as many local suppliers as possible, sponsoring youth organizations and athletic teams, and donating to local charities and events.
Clayton Auto Parts is part of a North American industry that accounts for over 22 billion in annual revenue and has an annual payroll of over 3.3 billion dollars. Automotive recycling is one of the original green industries saving more than 85 million barrels of oil annually and providing enough recycled steel to produce more than 13 million new vehicles per year. The ability to save up to 50% or more from OEM pricing appeals to both retail and wholesale consumers.
Thank you for considering Clayton Auto Parts and Wrecking Inc. We strive to continue to provide quality recycled parts and products to everyone that needs them.