CLAYTON AUTO PARTS & WRECKING, INC
6033 NATIONAL ROAD
CLAYTON, OH 45315
Adjusted Hours MON-FRI 8am - 4:30pm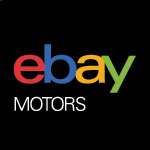 Guide to ARA Damage Codes used in our online inventory, used to describe damage in concise, specific formats.
Customer Cut Request Sheets
Diagrams to be filled out when requesting a section of vehicle be cut for purchase, cover page includes instructions for using.
Tax Exempt Form
Form to be filled out for customers requesting tax exempt status, must be filled out and on file before being eligible for tax exempt billing.
Credit Application
Customers requesting charge accounts must fill this form out and return to our Accounting Department. (Please be advised it takes 2-3 business days to check references and approve)
Prospective employees need to fill out this application and turn into Clayton Auto Parts to be considered for employment.